Management's Desk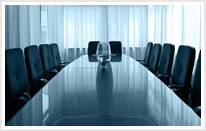 "Our employees are our biggest strength in delivering optimum solutions to our clients."

"At CELware Logistics Pvt. Ltd., we believe that our business is people-centric. The organization can grow only if we empower our employees and give them space to develop into effective leaders Indian culture stands for a unique value system, thereby imbibing truth, honesty and fair play in us. This helps us gain the trust of our clients, as our services are integrated into their businesses and we function as an external partner for their internal processes. We sincerely believe that a world class logistics and supply chain company, with a global reach can come out of India.

We believe in having best-in-class processes. We also believe that the other thing that can make our dreams a reality is Information Technology - the great enabler. Our investments in Information Technology have allowed us to develop systems and processes that enable our clients to have an up-to-the minute look at their goods as they move.

One major advantage our clients have when they partner with us is our extensive network. Our clients use this network to reduce their initial investment in setting up infrastructure in India, leaving them free to concentrate on increasing the market for their products.

I would like to end by saying, that we are staunch believers in long term relationships. Be it with our clients, employees, business associates, and our investors. We want our clients to benefit from the solutions we have to offer. We want our employees to be satisfied with the growth and the opportunities they receive within the organization. We want our business partners, specially our vendors, to grow with us as we do.

And, finally, we want our investors to be secure in the knowledge that their investment is in a sound company that adheres to the highest levels of financial and corporate governance and delivers a reasonable rate of return on capital employed."